1. Not suitable for Trucks. Only for 12v Cigarette Lighter and please make sure your car engine is on when you are using the pump.
2. Keep using it no more than 15 mins. After 15 mins, you should stop it and let it have a rest about 6-8 mins to protect the battery.
3. If the pressure goes up to 490KPa-689KPa in 2-3 seconds. That means air is blocked and air has not into tale successfully. You have to power it off and take the air tap off, and try to do it again.
4. When the pressure goes to 2.0kg/cm or 2.6kg/cm (normal data for normal size tire. It may takes longer for big tire , that means you have finish your work. Please power it off and remove the tap.
5. Because the pressure range goes up to 20KG, and your tire may only need 2.5kg. So data information for pressure may not be so accurate. I suggest you can buy a special tire gauge together with this pump.
6. A few types of air tap will be given. You can used it for your car, bike, football, Motor, etc.
7. 2.7m-3m Cable length will be long enough for you to connect the cable.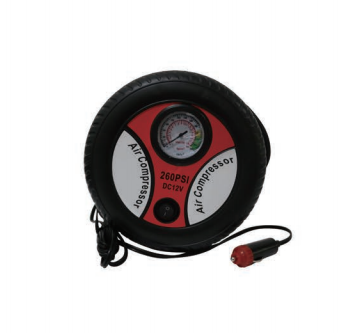 We are a leading manufacturer and trading Company..design producing and developing all kinds of hydraulic tools,
including Hydraulic Bottle Jack,hydraulic floor jack,hydraulic Air Jack,Scissor Jack,air bottle jack,Jack Stand,Shop Crane,Shop Press.
If you interest in jack , feel free to contact me .